Milwaukee Bucks Rookie, Brandon Jennings, soars to new heights with ArmourBite Technology
December 17th, 2009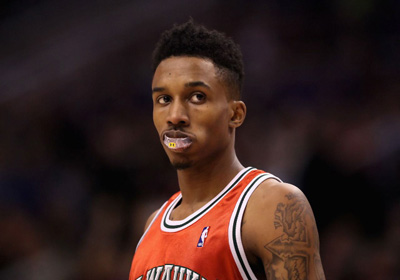 Averaging 20.7 points, 6 assists, and 3.8 boards per game, the young Buck from Compton is a force to be reckoned with. His record-breaking 55-point game against the Golden State Warriors made him the youngest NBA rookie to ever accomplish such a feat. Clearly, he has the talent, the jump shot and the swagger, but where does he get his edge?
Jennings is one of the many elite athletes experiencing the performance benefits of Under Armour Performance Mouthwear™ powered by ArmourBite, the technology created by Bite Tech.
The product is moving through professional sports like wildfire. And Brandon Jennings is helping lead the way.
‹ Back

Tweet